Do you want to escape to a tropical island paradise free from pandemics?
Vanuatu is one of the few countries in the world with no COVID19.

Right now you can't come to Vanuatu from anywhere else in the world. That means you can't come live in one of the beautiful Waterfront Quays Apartments until the borders open up again. But rest assured, travel will beome possible again and when it is, Vanuatu offers you an unparalleled opportunity of a pandemic free future.
The government is working on ways to allow visitors and new residents to come to Vanuatu and once these conditions are in place you'll have a safe refuge from the inevitable future COVID variants.
So if you want to escape to an island paradise where living is easy and you'll be protected against future pandemics, fill out the form below and let us know you're interested. We'll keep you informed and - if you express an interest now - we'll offer you a special deal on long-term rentals or purchases.
Come live in a fully furnished, serviced, air conditioned 2 bedroom waterfront apartment suite right on the protected waterfront of Port Vila.
Register an interest NOW for a long-term rental and we'll offer you a very special rate when travel is allowed again. We'll keep you informed of progress!!!!

Rental includes: full air conditioning, two bedrooms, a fully equipped kitchen, living room, balcony (or patio), Color TV, High Speed Internet, Laundry, undercover parking, serviced twice weekly.

Spend Less Get More

People who have been paying more than 22,000 Vatu a night for a single bedroom in a hotel.
Come rent our 2 bedroom, furnished, serviced suites for only
15,000 Vatu a night - even less for long term rentals.

Your Yacht's Right There

Yacht crews and guests love the ground floor patio suites right smack in front of their yacht tied up to the
Yachting World Marina.
Comfy Shore Leave for only
12,000 Vatu a night - even less for long term rentals.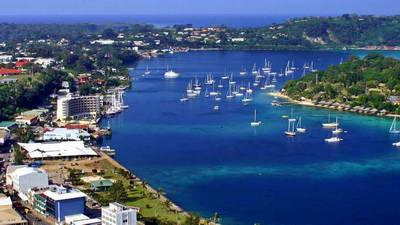 In the Center of Port Vila

Enjoy the perfect location for your Vanuatu base of operations. You'll be within easy walking distance of shops. The famous Waterfront Bar and Grill is part of the same Yachting World Complex.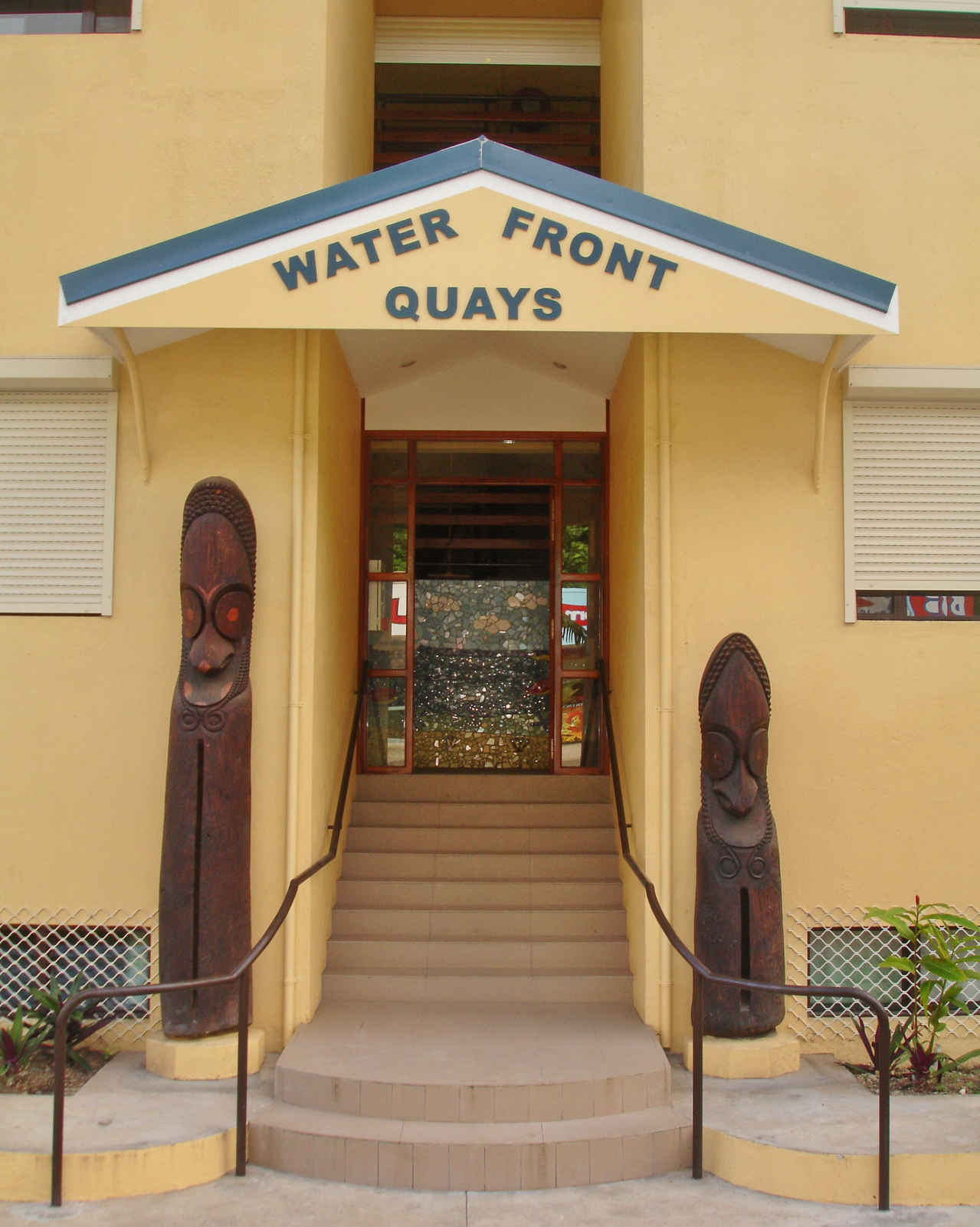 Fill out the form below or give us a call if you are interested in escaping to a plague free tropical island paradise as soon as travel and quarantine arrangements are available.

Phone & Fax: + 678 25137
PO Box 1507 Port Vila, Vanuatu

Please fill out the form below and send your Enquiry.

---